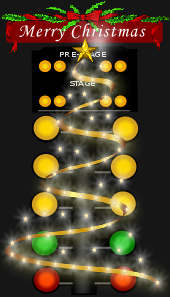 June 2020
| Mon | Tue | Wed | Thu | Fri | Sat | Sun |
| --- | --- | --- | --- | --- | --- | --- |
| 1 | 2 | 3 | 4 | 5 | 6 | 7 |
| 8 | 9 | 10 | 11 | 12 | 13 | 14 |
| 15 | 16 | 17 | 18 | 19 | 20 | 21 |
| 22 | 23 | 24 | 25 | 26 | 27 | 28 |
| 29 | 30 | | | | | |
Calendar

Hello Everyone!

Thanks for showing interest in our team! We assume you saw our post at the DRF.net forums so you have an idea of what were all about. There are a couple things we do want to ask, and then have a small challenge for you. To make this process as simple as possible you will need to do a few things.


-- Fill out the team application
-- Create a post letting us know you are here and intereseted
-- Complete our new recruit challenge!
-- Compete in Challenges offered

To get started here is the Application. Once you have completed it, please make a post letting us know and we will get you started with the new recruits challenge! Obviously until you are accepted as a full member you will not have access to all features and areas of the site. We have a huge forum system, as well as a chat system which we utilize daily -- but for the time being you will have restricted access.

If your initial application is accepted, you will be moved to the "trial member" status. At which point a small portion of our forum will open up to you, and you will have unrestricted access to chat. As a trial member you will be able to participate in recruit challenges. During these challenges members of SDR may participate and compete with you. You may ask for help and advice during these challenges as they will help you learn how to tune better. Once the leadership feels you are ready you will recieve a membership challenge. This will be harder than the rest and is not a pass fail but more of a guage to see how well you learn.

If you make it through the trial period, and are accepted as a full member, you will have earned the right to add "SDR_" to your name in game, over at DRF.net, and in here. Until then, please do not add the SDR tag.

Thanks again for your interest and Good Luck!


NEW RECRUIT APPLICATION <-- Click here to begin!

---
Permissions in this forum:
You
cannot
reply to topics in this forum